Angelus seamers are best known for their high-speed beverage applications. For decades Angelus have supplied seamers for all of the major soft drink and brewery giants all over the world such as Coca-Cola, Pepsico, Heineken, Coors, Refresco and many many more.
Angelus have integrated their seamers with all the leading filler manufacturers equipment such as Sidel, KHS, Krones to name but a few.
Working closely with our customers has helped us to develop our products to meet their requirements in areas such as hygiene, reliability and consistency which means that our range of Angelus seamers are packed with the latest design technology available.
Who We Work With
These are just some of the major brands we have working alongside us here at Pneumatic Scale Angelus. In addition to these high-profile beverage companies, we also work alongside some of the major food corporations of the UK and Europe. These include companies such as Kraft Heinz, Premier Foods and Princes Foods. Through these connections, we have had the privilege of working with some of the biggest names and brands in the entire food and drinks industry. Many of these connections have been ongoing for decades. Angelus was founded over a century ago and we have maintained many of our working relationships for a great length of time.
While we have built these large and respected industry connections, we are also keen to develop our connections with companies of all sizes. Whether you are a major corporation looking for help with your packaging or a small craft brewer preparing for a big release, we will be able to help you.
We are proud of the connections we have managed to forge over our years. If you are searching for the perfect companion as you prepare to expand your company then we can offer you the support you need. Expanding your business and finding the right suppliers can take a lot of trust. We know what it takes to offer 100% to big household brands and we can offer you just as much energy and passion.
What We Offer
We are the experts in the seaming processes for beverage canning. This is one of the most important steps in the manufacture of high-quality food and drink products. There is no point in you spending time on developing the perfect product only for it to be ruined by the container you choose.
The above brands have all had long and successful careers. They have been favourites of the public worldwide for decades and this position is unlikely to change anytime soon. A key component of this will have been the can or container of the drink. Though the recipe and the marketing are extremely important parts of the final product, there also needs to be great can in place to help keep the recipe intact. Cans are also great from a marketing perspective as they can often contain more information than what can be put on the label of a bottle. Creating an impactful can means that your products should be protected against elements that could damage it. Maybe mention recycling and the green aspect of cans vs plastic etc?
This is where we come in. We have been in the canning and seamer industry for over 100 years. In this time, we have seen many changes to the industry. We are able to offer products that are up to the latest industry standards in key areas like waste management and hygiene.
The brands above are some of the biggest in the world and they expect excellence.We are able to deliver the high standard they expect from their manufacturers and we will be able to offer you exactly the same level of service, no matter what size you might be.
These companies often have multiple ways to serve their products. From cartons to bottling, there are many ways to prepare a product for shipping and purchase. However, canning is an exact science. You need to have top-quality processes and standards to ensure that your beverage is going to be kept to the standard you have spent so long developing. Whether it is a soft drink or an artisanal beer, you need to make sure that the canning processes used will keep your product as fresh as when you filled it.
Let Us Help You
We are the ones to help you achieve this. We can scale our machinery up or down to meet your needs. Whether you are producing 15 cans a minute or 2000 cans per minute, we will be able to provide you with the tools you need to create the perfect product. The food and drink industry can be full of people cutting corners when they really should not. We will be able to provide you with all the tools you need.
Thanks to our relationships with these premier brands, we have been able to establish ourselves as one of the leading seaming companies in the world. We have already provided machinery to 16,000 installations across 132 countries and we are ready to support you as our next venture. No matter what you offer as a service, we are ready to take on any and all challenges our partnership will produce.
Ready to invest in machinery which could change your business forever? Get in touch with Pneumatic Scale Angelus today to discuss how the same machinery which has benefited these major brands could be used for your company.
Contact Us
Click or press on the button to open our contact form and a member of our team will come back to you shortly. Or Call us on 01905 779 602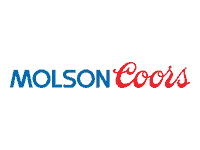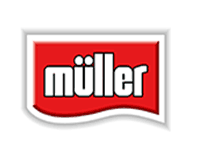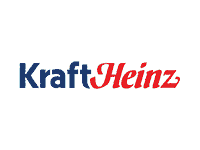 What Our Customers Say About Us?
Of all of our surveyed customers, 100% would recommend us
The Pocket Guide To Evaluating Double Seams
Subscribe to the PSA UK newsletter and receive your FREE copy of The Pocket Guide To Evaluating Double Seams which is designed to help you understand everything you need to know about can seaming. Sent straight to your inbox.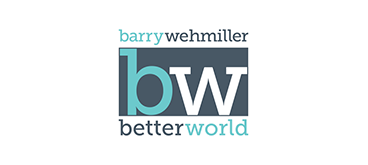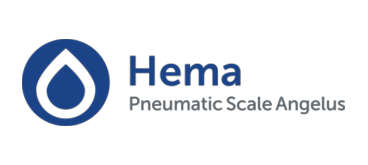 As a member of the Barry-Wehmiller Family of companies, PneumaticScaleAngelus UK strives to be the kind of company that enables its associates to return home each day with a true sense of fulfillment - the kind of company that people enjoy working for, doing business with, investing in, and having as part of their families and communities.
By sending our associates home each night enriched by their experience with us rather than drained by it, we enable our team members to be better parents, better spouses, better friends and better members of the community. This belief is at the heart of Barry-Wehmiller's Guiding Principles of Leadership, our vision document which has become the very foundation of our organization. It is based upon the conviction that communication, trust, celebration, respect and responsible freedom are important tenets of an ideal corporate culture. It's what we mean when we say:
"We measure success by the way we touch the lives of people."