Who we are
A global manufacturer of Can Closing Equipment designed to meet the specific canning and seaming equipment needs of food and beverage processors. Angelus Seamers provides on-going customer service, technical service, engineering support, spare parts, and training.
Angelus Sanitary Can Machine Company was founded in Los Angeles, California in 1910 by inventor Henry L. Guenther. Guenther designed and patented machinery for producing double seams on cans. He had a vision for a company that would produce the finest machines of its kind, anywhere in the world.
In 2007, Pneumatic Scale Corporation acquired Angelus and is now PneumaticScaleAngelus, a proud member of the Barry-Wehmiller Companies. Since then, PneumaticScaleAngelus has become a major global supplier of can closing and seaming machines. We are a recognised leader in the design, production and maintenance of high-speed equipment. Our machines are used by food, beverage, and non-food and can manufacturing industries around the globe.
The ethos of Pneumatic Scale Angelus is simple: absolute dedication to understanding our customers' needs. This has been at the heart of our company since it was founded in 1910 and, by utilising many years of knowledge and experience, all our can seamers offer unparalleled quality and reliability.
With continued investment in research and development, we have designed a range of user-friendly models that provide customers with greater flexibility and technical capability.
Commitment to excellence
Every PSA product is specifically manufactured to accommodate the exacting needs of each customer, resulting in a bespoke system tailored to their requirements. Such an approach has established PSA as a global market leader, with a customer base that includes world wide brands in the food, beverage and pharmaceutical sector.
At PSA, we are committed to exceeding the expectations of our customers by combining a superior level of expertise with high quality products, all backed by first-class service.
As a member of the Barry-Wehmiller Family of companies, PneumaticScaleAngelus UK strives to be the kind of company that enables its associates to return home each day with a true sense of fulfillment – the kind of company that people enjoy working for, doing business with, investing in, and having as part of their families and communities.
By sending our associates home each night enriched by their experience with us rather than drained by it, we enable our team members to be better parents, better spouses, better friends and better members of the community. This belief is at the heart of Barry-Wehmiller's Guiding Principles of Leadership, our vision document which has become the very foundation of our organization. It is based upon the conviction that communication, trust, celebration, respect and responsible freedom are important tenets of an ideal corporate culture. It's what we mean when we say:
"We measure success by the way we touch the lives of people."
One of the ways we live this vision is through our commitment to being a Lean Enterprise. We have embraced Lean not only as a collection of business tools and techniques designed to enhance productivity, but as an organization-wide leadership model that enables our team members to achieve fulfilling and meaningful roles in the business. The powerful fusion of Lean techniques with our Guiding Principles of Leadership is known throughout
Barry-Wehmiller
as our
Living Legacy of Leadership
, or L3 Journey.
Another way we embrace our commitment to our associates' personal growth and fulfillment is through our innovative learning institute, Barry-Wehmiller University. Through BWU courses, associates can advance their skills in communications, leadership, client/customer service, lean thinking and sustainable business practices.
Barry-Wehmiller's ongoing journey of leadership, empowerment and continuous improvement contributes to a rich cultural environment in which people can realize their gifts, apply and develop their talents, and feel a genuine sense of fulfillment for their contributions in pursuit of a common inspirational vision. Bob Chapman, Barry-Wehmiller's Chairman and CEO, summed it up: "Providing exceptional engineering and consulting services and building outstanding capital equipment are Barry-Wehmiller's value propositions but we have the most pride in something else we build: great people. Business organizations need to realize the enormous potential they have to make this world a better place by creating environments where people can develop and be recognized for their gifts and return home fulfilled
We supply, install and service commercial canning equipment for manufactures from a range of key sectors including but not limited to Craft Beer Breweries, Beverage Industry, Food Industry, Can Manufacturing, Pet Food and Powdered Applications.
If you're not from one of these industries and would like to discuss your specific application please Get in Touch and one of our Commercial Canning Equipment experts will be in touch to offer helpful and impartial advice.
Contact Us
Click or press on the button to open our contact form and a member of our team will come back to you shortly. Or Call us on 01905 779 602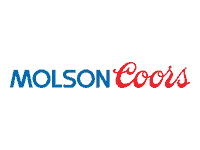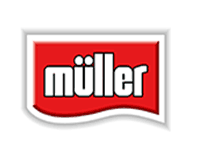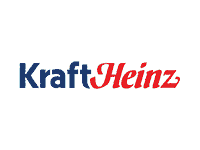 What Our Customers Say About Us?
Of all of our surveyed customers, 100% would recommend us
The Pocket Guide To Evaluating Double Seams
Subscribe to the PSA UK newsletter and receive your FREE copy of The Pocket Guide To Evaluating Double Seams which is designed to help you understand everything you need to know about can seaming. Sent straight to your inbox.